Agenda:- Overview of China Sweetener Market
- The impacts on Sweetener production and sales
- Analysis of starch sugar's operating rate and profit
- Overall export situation and key sweeteners analysis
- Price trends of sweeteners from Jan. to Apr.2020
- Recent sweetener market dynamics
- Changes of Sweetener industry
Time:
May 19 (Tuesday) 17:00-17:30(Beijing Time GMT+8)
Register Now! or email econtact@tranalysis.com to know more.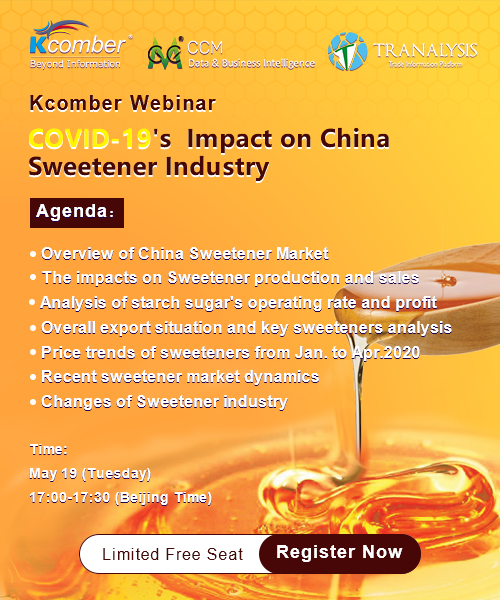 Contact econtact@tranalysis.com for webinar recording.