Want to know the Herbicide, Insecticide,Fungicide Market Situation in China? Rigister for our webinar now or email emarket1@cnchemicals.com to know more!
Time: 17:00-17:30 May 14, 2020 (Beijing Time)
Agenda:
Recent dynamics of China pesticide market and manufacturers
Latest policies related to agrochemical industry
Export situation briefing
Price trend of selected products and influencing factors
Developing trend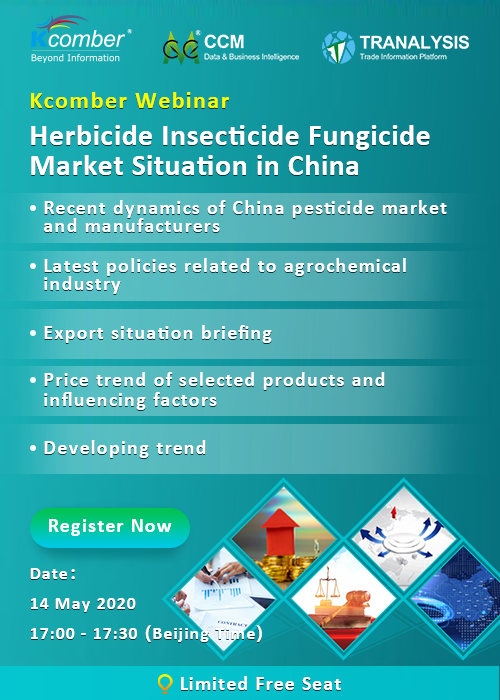 Contact econtact@tranalysis.com for webinar recording.