Shanghai, Mar. 01 – Kcomber Inc. attends China's largest agrochemical exhibition from March 1-3 to join the track-setting event for China's agricultural future.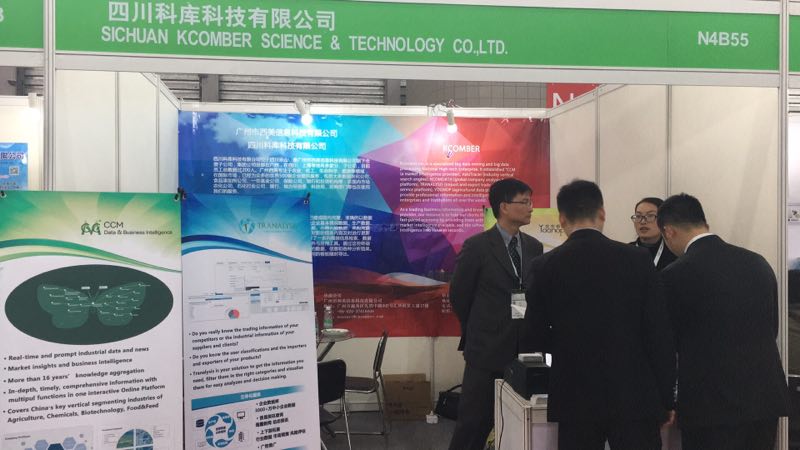 Market and business intelligence firm Kcomber takes part at the CAC 2017 in Shanghai. In fact, the 18th China International Agrochemical & Crop Protection Exhibition (CAC 2017) has become the worldwide largest exhibition of its kind with more than 30,000 industry professionals from all over the world. Hence, whoever is doing business in China's agricultural market, or plans to do so, should not avoid attending this path-breaking event.
Since especially China's pesticides manufacturers look back at the depressing year 2016, this exhibition is the platform to enhance opportunities in China's agrochemicals market and form the relationships that will determine the success in 2017.
In particular, Kcomber's brands
CCM
and
Tranalysis
are in the focus of this year's biggest exhibition about agrochemicals. CCM is China's leading market intelligence firm with in-depth information about China's agrochemicals market, while Tranalysis provides comprehensive import and export analysis of agrochemical commodities in China and globally. Furthermore, Kcomber is introducing the new brand Yoonop, which serves as a platform to monitor China's agricultural business from farmers to buyers.
In conclusion, whether you need information about China's agrochemicals market or companies, a trade analysis about your agrochemicals product, or a platform where you see China's market trends in real-time, it is worth to stop by at Kcomber's booth at the CAC 2017 to discuss any cooperation.
For more information contact our Marketing Director Usman Kahn at
usman.khan@kcomber.com
or visit him directly at the booth number 4B55.