China is likely to further balance out its huge trade surplus, slowing down export growths and boosting imports in 2018. Prepare for the changing trade in China with import and export analysis to discover trade flows and opening opportunities for investment.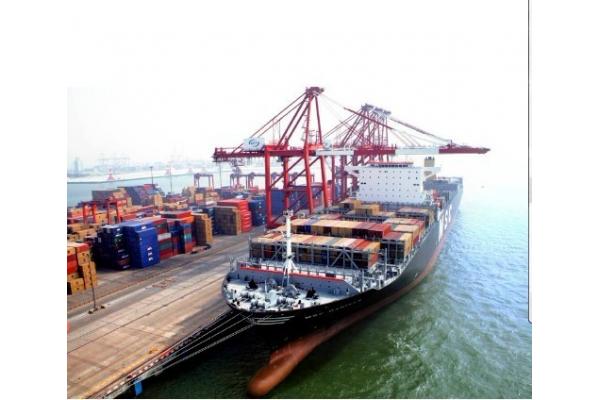 Strong global demand for Chinese products and a recovering global economy saw foreign trade activities of the middle kingdom increase considerably in 2017. In fact, the world's second-largest economy performed better than market analysts had expected before, with most indicators showing a positive trend.
In numbers, China's exports increased by 10.8% in 2017, reaching 15.33 trillion yuan while imports surged 18.7% to 12.46 trillion yuan in the same year. Looking at the growth in terms of US-dollar value, China's exports showed a growth of almost 8%, while the imports witnessed double the value growth, namely 15.9%, in that year. China's overall trade surplus for 2017 was USD422.5 billion, a decline from 2016.
After all, Trade with China is politically sensitive as the world's second-largest economy runs surpluses against many of its trading partners. As a response, many countries are questioning the trade relation with China and adding pressure on the country to buy more products in order to balance out the trade sheet.
Looking forward to the trend in 2018, China's foreign trade conditions are generally favourable as the global economy steadily recovers and China's economy grows smoothly.
According to trade experts' opinions, China's growth model, which is depending on the high export rate, is unsustainable in the long run and expanding imports has to be a big part for the development in 2018 in order to maintain the country as a global powerhouse. After all, the country could no longer rely on exports alone to expand its economy, which was the main strategy in the past decades. The problem with the current market development is the unsustainability, which is putting too much strain on ties with the rest of the world, especially in a time, where protectionism shows a revival in a growing number of countries.
As a result, China's next step is likely an open economy that focuses on a balance of trade. Therefore, expanding imports is a very significant part of China becoming a big global power.
Especially the service sector in China is still mostly state-owned, which leaves a lot of room for investments to enter the market and opportunities for China to generate valuable imports. More capital and investment could flow in from overseas over the next decade as China opened up its service sector and continued to grow faster than the USA in this segment.
China is likely to grow at a slightly faster pace in 2018, despite headwinds from domestic issues such as a high corporate debt load and the risk of a trade war with the USA.
At the annual Forecast of China's Economy for 2018 conference in New York, a diverse group of speakers ranging from bankers to scholars to academics, generally pegged China's 2018 GDP growth at 6.8% to 7%, a small uptick compared with its 6.8% rise in 2017.
2018 and the following years will be hard work for China, nonetheless. There are still many external risks and uncertainties, covering both economic and non-economic factors. Besides the danger of growing trade protectionism and a trend of more isolation for big markets like the USA, China's domestic costs also continue to rise, putting pressure on exports. As a result, pressure on business has increased and the development of China's foreign trade continues to face many difficulties and challenges."
How to prepare your business for the trade development?
In order to track the development of China's and worldwide trade flows, official Customs Data and the analysis of those is a powerful tool to realise import and export potentials, business growth, and changes in commodity supply chains.
Tranalysis provides import and export data worldwide for thousands of commodities, including manufacturers, traders, buyers, price, volume, shipment method, port, and more information. Search for your commodity in our Online Shop to purchase the data immediately or contact our team for any inquiry at econtact@tranalysis.com or call +86-020-37616606
Join the discussion and your peers in China's trade business in our LinkedIn Group.