Supported by tight supply, rising production costs and increasing demand from emerging economies, China's TiO2 export price is expected to remain high at the beginning of 2018. Get you import and export data of Chinese TiO2 or thousands of other commodities at Tranalysis.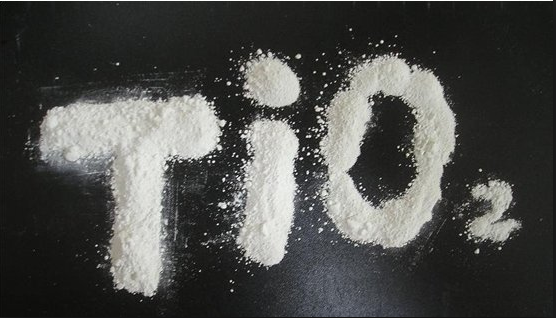 In the beginning of this decade, China became the leading TiO2 producer in the world. Since then, the country is decisively influencing the world market of this important raw material for coatings, painting, plastics, and more downstream industries. China's imports and exports of TiO2 is affecting all parts of the world.
According to market experts of TiO2, the price, which witnessed some high trend in 2017, will continue to rise till early or mid of 2018 and then remain on a high level. This development is supported by the balancing of demand and supply of TiO2 in the world market. As a fact, many big players have announced prices rises in 2017 already, which is likely to continue throughout the year and also in the beginning of 2018.
The booming living standard in Asian countries like China is significantly causing the high demand for coatings and packaging with drives TiO2 demand up. Hence, Asia will remain the most important market for TiO2 in the near future.
Export volume of China's TiO2 by destination, Oct. 2016–Oct. 2017

Source: Tranalysis & China Customs
While the international supply of titanium dioxide is remaining tight, Asia's TiO2 market continues the booming trend it shows since the beginning of 2016. For example, China leads the global demand for titanium dioxide in the construction sector, with other Asian regions, such as India, Southeast Asia, and American regions, namely Brazil and Mexico, not far behind.
China, the most important TiO2 supplier in Asia, has seen especially tight supply, due to the environmental inspections and measurement by the government, which forces manufacturers to limit and cut the production in order to ensure environmental protection. Additionally, the price of Chinese TiO2 increased not only by tight supply but also production costs, which have seen a rising trend due to higher costs of raw materials like ilmenite as well as higher transportation costs.
China's TiO2 trend in October 2017
According to the latest trade data, China exported almost 73 thousand tonnes of TiO2 in October 2017. The increased export volume was the result of recovered operating rates as well as inventories of TiO2 in China. Since the price of TiO2 in China went down slightly after August, Chinese products rose in demand of overseas customers and export grew.
In September 2017, the top 5 exporters exported almost 31 thousand tonnes of TiO2, accounting for slightly less of half of the total TiO2 export amount. Sichuan Lomon continued to rank the first among all Chinese exporters, exporting more than 12 thousand tonnes of TiO2, another small rise compared to the previous months.
Export prices of key Chinese TiO2 exporters, Oct. 2017, USD/t
Source: Tranalysis & China Customs
In terms of export destinations, China exported most of its TiO2 to Europe, followed by a significant export shipping to the Middle East and South America, 4,701 tonnes to North America, 2,230 tonnes to Africa and 2,230 tonnes to Asia-Pacific region.
General economic outlook
China announced to keep the economic growth plan for 2018 as the same number as in 2017, 6.5%, according to Reuters. The main target of the government is hereby to reduce the debt risks of the country while keeping the economy stable in the long run. Analysts expect final numbers will show the economy grew around 6.8% in 2017
In 2018, the Belt and Road initiative by President Xi will play a decisive role again in the infrastructure development of trading partners in East Europe, the Middle East, Central Asia, as well as South-East Asia. More projects are planned by the government to support the right conditions for trade along the participating countries.
Hence, Chinese TiO2 will continue to play a decisive role in the world market and the emerging countries in Asia and America are the main importing nations for the raw material.
About the article
The trade information from this article comes from Tranalysis, an import and export analysis provider for China and other countries.
Get your trade analysis to know the trade flow of your commodity in the world market and be prepared to negotiated with suppliers and buyers with an unbeatable advantage of information, including price, quantity, shipping methods, end-buyers, manufacturers, and more information.
You can search for your commodity in our online shop to simply but the import and export data and analysis or contact our team at econtact@tranalysis.com / 86-020-37616606 to get customized solutions based on your needs and budget.