According to trade analysis firm Tranalysis and data by China Customs, the country exported 3.83 million tonnes of fertilisers in the first quarter of 2018. This represents a significant downwards turned by more than one-fifth, compared to the same period in 2017. However, the export value only decreased by 16% YoY, which shows the higher value of Chinese fertilisers in the face of environmental protection measurements and supply shortage.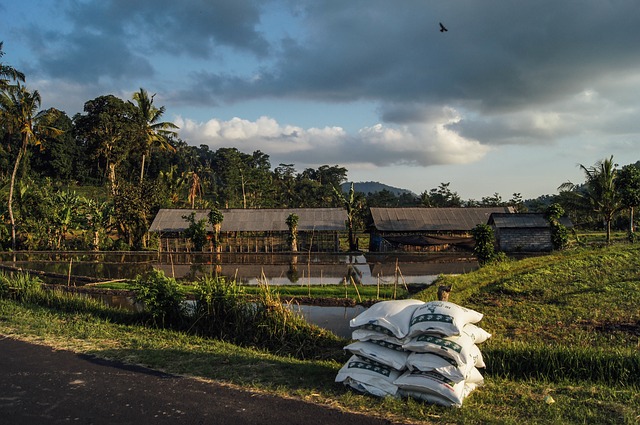 It is worth mentioning that the export volume of NPK compound fertilisers witnessed an impressive boost up by 716.70% YoY due to plummeted export duties that were decided by the government earlier on. After all, China exported 19,800 tonnes of NPK compound fertilisers in March solely, a YoY increase of 23.80% and a new high in recent years. In addition, the export volume of nitrogenous and phosphate compound fertilisers also rose by 33.90% in Q1.
On the contrary, fewer exports of other major fertilisers were seen in the market. According to the official export data, China exported mono-ammonium phosphate of 338,000 tonnes, down by 29.60% YoY. Diammonium phosphate was exported by a volume of 649,000 tonnes, down by 15.70% YoY, and urea saw the most significant drop in exports, down to 295,000 tonnes, a drop by 76.30% YoY
The dropping export volume of these fertilisers was a result of higher production costs and sales prices, which mean lower competitiveness in the international market. After all, China's 2017 fertiliser output reached a nine-year lowest level. This shows the determination of the government to limit the overuse of chemical agrochemicals, supported by the policy zero growth of chemical fertilisers and pesticides by 2020.
As environmental protection and work safety inspections become more frequently in China, phosphate fertiliser companies are likely to curb production. Also, the elimination of outmoded capacity will continue in 2018, leading to balanced market supply and demand. Prices of raw materials such as phosphorus ore and synthetic ammonia are possible to rise in 2018. Therefore, the operating costs of phosphate fertiliser manufacturers will keep an upward trend, forcing them to quote for higher prices. The actual transaction prices, on the other hand, will also be determined by downstream demand and market supply.
China mainly exports basic fertilisers such as urea and phosphate fertiliser, which were disadvantaged for their high cost and poor competitiveness. OCP Group exploited its advantages in phosphorus resources to the full and expanded its production capacity. In 2018, another 800,000 t/a phosphoric acid production line is to run, and its production capacity of granular phosphate fertiliser will surpass 12 million t/a. The significant expansion in fertiliser production capacity and the fiercer international competition are increasing threats to China's traditional fertiliser business.
The export of compound fertilisers is very different from the export of either urea or phosphate a , as compound fertilisers are of high added-value. This business will export technology, services, talents and even brand image, in addition to product. By contrast, exports of both urea and phosphate fertiliser are only exports of bulk commodity.
Under this, the export of compound fertilisers is much more profitable than that of urea and phosphate fertiliser which face homogenization. It is notable that this business must be supported by strong technical teams and agrochemical services and must be tightly connected with local agricultural production abroad. During this, the domestic fertiliser enterprises will build their images in the world and many well recognised multinational enterprises will emerge.
According to the Ministry of Agriculture in China, the prices of fertilisers and other agrochemicals are going to rise in 2018, pushing the agriculture production costs upwards as well. As an example, the ministry mentioned the price rise of urea by 34% year on year, while compound fertilisers witnessed increases by more than 17%.
At the end of 2017, China's agricultural means of production market entered the traditional slack season, while fertiliser prices kept climbing as prices of phosphate fertilisers, nitrogenous fertilisers and compound fertiliser rose up. Some industry insiders predict that fertiliser prices will remain an upward trend in 2018.
About the article
The information for this article comes from Tranalysis, an import and export researcher from China.
Get your fertiliser trade analysis or choose from thousands of other commodities to get a strong negotiating tool with suppliers and buyers. Tranalysis offers accurate trade data with contact information and even discloses the manufactures and buyers behind trading companies.